Sure I write more than Series and Sagas. Check out this impressive list!
SHATTERED PEACE
After a tumultuous upbringing and years of abuse, Tatiana's life was finally her own. No more lying. No more pretending. She was free from the chains that bound her to the abyss of her old life. Tatiana was healthy, happy, and embarking finally upon love. She was living on her own terms, passionately embracing it. That all changed with a phone call and a hospital visit.
Now the horror she escaped seven years ago was back, threatening to once again devour and destroy her.  Would she be fortunate enough to escape another time or would her prophesied destiny be catastrophically fulfilled?
Paperback: https://www.krbankstononline.com/product/shattered-peace/
Digital (Kindle)https://www.krbankstononline.com/product/shattered-peace-digital/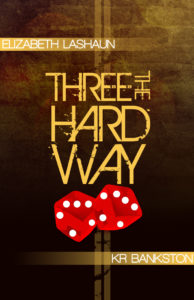 THREE THE HARD WAY
Sweep around your own front door before sweeping around someone else's is a proverb that best friends Kierre, LaTavia, and India live by. They are willing to put their lives on the line for each other, but sharing their inner demons is out of the question.
Kierre White knows what she wants and goes after it, by any means necessary. Her past has invaded her present, but Kierre refuses to face it. When her past and a relentless man come knocking on her door, Kierre must finally sit down, and do the one thing she has always feared; tell her secret.
India Wilcox is a young teacher who works overtime to keep her world picture perfect. A lovely career; sexy, successful man, and great friends. When the last person she ever expected comes and exposes her life for the empty existence that it is, she finds herself confused and exhausted from the thick blanket of denial she is slowly being forced to shed.
 LaTavia Johnson's life is perfect until her husband loses his job. LaTavia turns to the race track and lotto tickets hoping to soothe her angst and fear of their current situation. LaTavia finds out firsthand how fickle Lady Luck can be as her world begins to crumble and her self-made web of deceit begins to tighten around her.
Join these three woman as they discover themselves, and the true meaning of not only friendship, but pure, uncorrupted sisterhood that only transparency brings.
paperback: https://www.krbankstononline.com/product/three-the-hard-way/
digital: https://www.krbankstononline.com/product/three-the-hard-way-2/
THE MASTER ORCHESTRATOR
Jared and Morgan Piper have a wonderful marriage. They're in love and happily planning to expand their family. Jared's best friend, Brian Holbrook, is a man on a mission. He's focused, driven, and determined never to let another woman hurt him the way his ex had. Trinity Sorenson, best-selling author and Morgan's best-friend is dealing with hurt of her own in the loss of her husband to a fatal car accident. Hoping to bring them together, Jared and Morgan secretly arrange a chance encounter during a Magic's home game.
To Morgan's chagrin, there are no sparks. Disappointed she begins to plot new ways to bring the two together, convinced they are destined. Jared knows his friend very well. He's seen something his wife missed and believes Brian is more than a little interested in Trinity. Which one is right? Are the two perfect for each other, or will they simply be two ships passing in the night?
https://www.krbankstononline.com/product/the-master-orchestrator-digital/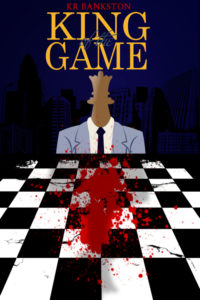 KING OF THE GAME
Is it ever okay to lie to someone you love?
ARMANI PROCTOR, co-founder of TMK records, is a successful businessman with a dark past he's trying desperately to leave behind. His deepest desire is realized when he meets a beautiful reporter and falls in love, only to have that love threatened when his old life begins to clash with his new.
SYDNEY HOLLINGSWORTH, senior writer with Mover & Shakers magazine, is the woman who captures Armani's heart. Everyone loves her and her refreshing realness, but Sydney has a dark and clouded past of her own that she keeps and tries to outrun daily.
Join our cast and their supporting players and see for yourself if Armani truly is, King of the Game.
https://www.krbankstononline.com/product/king-of-the-game-digital/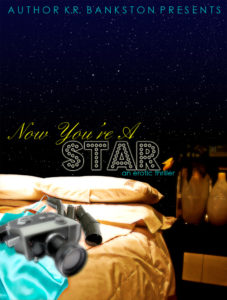 NOW YOU'RE A STAR 
Teja, executive assistant for the prominent Atlanta Talent Agency, is woman who knows what she wants and makes no bones about attaining it. To her delight, what she wants has just walked in the door.
Jesus, that man is fine as hell, she thought once again taking in the six feet, six inches, of warm chocolate standing across the room from her.
Teja was getting wetter by the moment as she stood looking and admiring every delicious, delectable, inch of him. I want to fuck this man, she thought honestly, wondering if she could pull it off.
https://www.krbankstononline.com/product/now-youre-a-star-digital/
*Authors Note: This is not a Romantic or Romance novel. It is an erotic offering, containing explicit language, adult situations, some violence, gay and lesbian sexual interaction. This book is not recommended for youth or children.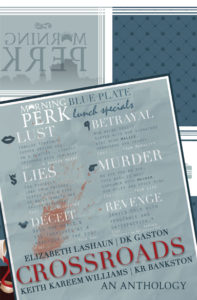 CROSSROADS: AN ANTHOLOGY
Welcome to the Morning Perk, the best place in the neighborhood to grab a bite to eat, network, meet and mingle. The hustle and bustle as the traffic from every walk of life passes through its doors gives insight into four intriguing stories of love, lust, revenge, jealousy, and murder. Meet Wednesday's Customer, Elijah Bower, a man who lives a charmed life, enjoying the finer things, who changes women like he changes his clothes, a man who, for a price, would eliminate any breathing human being whose name you wrote on a piece of paper. Feel Stacy's pain as she recalls the innocent words: "It's only For One Night," she told her with a beautiful smile. For reasons she still can't explain she believed her. Now she's pregnant by a man she met one time. Her dilemma deepens because she doesn't have the slightest clue how she should break the news to her lover Janelle. Maybe Brenda should have studied The Pre-req-ui-sites of Per-di-tion a little more carefully that day. Brenda has a secret that has started to unravel her mind. Danger is everywhere as the wrath of those she has wronged is hot on her heels. Will the truth turn her life into a wasteland she can't escape? Today Tony was reaching out, In Desperation; to the last person in the world he thought could help him. Last night he was in heaven; asking the woman he loved to marry him. She accepted and he was on top of the world. The next day she disappeared and he found himself under investigation by the police.  Then there was the Bald Man–mysterious, single minded, lethal. He wanted Tony dead.
Paperback: https://www.krbankstononline.com/product/crossroads-an-anthology/
kindle: https://www.krbankstononline.com/product/crossroads-an-anthology-digital/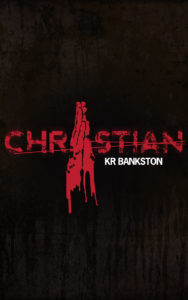 CHRISTIAN
Christian Jennings had few friends in his offbeat line of work. After all, it's not easy to make friends with those you've been hired to kill.
Gino Crown he considered more brother, than a friend. Christian yearned to have the opportunity to speak with Gino and tell him all the things resting on his heart one final time. Unfortunately the chance died years ago on a cold winter's night by the waterfront.
That is, until the day a dead man walked into his home and shattered his world.
https://www.krbankstononline.com/product/christian-digital/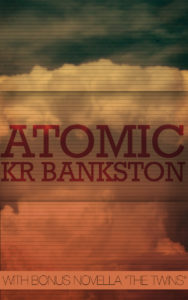 ATOMIC
Lady Dy and Queen Be are terrors in the Black Underworld. Best friends as close as sisters, they are inseparable. They both love Henry, Dy's older brother, in very different ways. Their worlds implode the night Henry is arrested after an anonymous tip to the police. Suspicion turns into innuendo. Innuendo into division, until the inevitable happens bitterly dividing the women, sending them spiraling into very different, very deadly directions.
*Bonus Novella – TWINS
Reaper and Shadow are afforded a lifestyle filled with every material thing their hearts desire, at the small expense of the lives they're hired to end. Their contented lives are eluded by only one thing: a 15-year old debt. That will be rectified soon however. In 30 days Lenhardt Cerrone, their father, is to be released from prison. One the 31st day they plan, together, to stop his heartbeat.
https://www.krbankstononline.com/product/atomic-digital/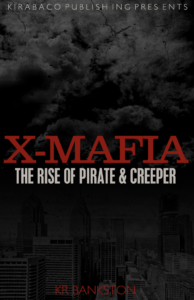 X-MAFIA: THE RISE OF PIRATE & CREEPER
Welcome to the city of brotherly love, Philly cheeses, those unforgettable boxing movies, and X-Mafia territory. The latter being something the city would definitely rather not be known for. X-Mafia, guided by their leaders Creeper and Pirate, was a vicious street gang with hands into all sorts of violent crime and no one was exempt. X-Mafia was moving like a steamroller plowing down any and everyone that got in their way.
Citizens were up in arms. Calls flooded the police switchboard on a daily basis. Local law enforcement caving to citizen pressure, press embarrassment, and political posturing, finally decided it was time to clean up the city and called in reinforcements. X-Mafia decided it was time to expand again and called for initiation.
https://www.krbankstononline.com/product/x-mafia-the-rise-of-pirate-creeper-digital/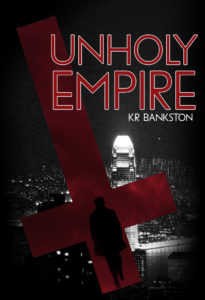 UNHOLY EMPIRE (1 & 2)
18-year old Jacoury Slaughter and his best friend Ramell worked hard to escape the poverty that was their legacy in Kansas City. Their needs were simple: to live on their own terms and to love whom their hearts desired. For Jacoury that desire was 16 year old Necie, his sister's best friend since childhood, a desire that would remain unobtainable until the night they finally came together and she agreed to be his. Their happiness would become a target once her parents found out and fully unravel the day she told him she was moving away and there was nothing he could do to stop it. Never one to back down from a challenge, Jacoury sets out to prove Necie wrong; unwittingly opening the Pandora's box of twisted lies, salacious secrets, and inconceivable carnage that will lie in their wake.
https://www.krbankstononline.com/product/unholy-empire-1-2-digital/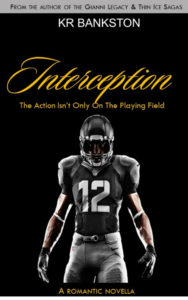 INTERCEPTION
Andrew 'Drew' Joseph lives the life most people dream of, a Sports Agents replete with an A-List clientele and all the trappings success brings. There is never a shortage of professional sports players soliciting his services; especially those that require a broken moral compass.
Neveah and Gianna, the two closest friends in Drew's life, are roommates whose relationship is tenuous at best. Neveah, an unflinching gold digger looking for the first ticket to Easy Street, finds herself in conflict with Gianna who would much rather live a quiet anonymous existence. Each has their pasts, secrets, and pains to work through.
Stepping off the elevator, walking into the magnificent decor, and triple A-list of professional athletics who's who, none of our trio is ready for what is about to be unleashed as they each are unwittingly thrown onto the playing field, forced to win or go home.
https://www.krbankstononline.com/product/interception-digital/
ACE HIGH
Charming, cunning, crafty, and captivatingly handsome, Axiom 'Ace' Reid is pleased with the cards life has dealt. Using them to his full advantage at every opportunity, he victoriously prevails. Now setting his sights on the loftiest of goals, the highlife of the rich and desirable, he voyages his path uncaring of the lives he alters, or hearts he splinters in his wake. Will his winning hand hold fast when the sharks enter the room and sit down at the table, calling his bluff?
https://www.krbankstononline.com/product/ace-high-digital-2/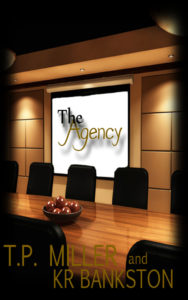 THE AGENCY
Competition: It makes life interesting. It forces one to go the extra mile to come out on top. Jordan Young makes a lifestyle of competition, consistently staying at the top of pack at Dimensions ENT, in the rapid fire world of commercial advertising. Jordan is also a player's player when it comes to the women on the revolving door of his love life. That is, until he has a chance encounter with Chelsea. But Jordan has made enemies. Wyatt Thompson, CEO, WyKnot Incorporated, has a vendetta with Jordan's name on it. He's just been handed the smoking gun, his finger on trigger, and aim firmly on taking his arch nemesis down in a whirlwind of shame, disgrace, and dismissal.
https://www.amazon.com/dp/B00LWMBZJU
audio link: https://www.amazon.com/The-Agency/dp/B01LYGPG2P
audible link: http://www.audible.com/pd/Fiction/The-Agency-Audiobook/B01LZRM85P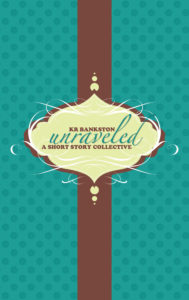 UNRAVELED: A SHORT STORY COLLECTIVE
Welcome to the world of author, KR Bankston. In this compilation, the author invites the reader into her space to explore and enjoy the multi-faceted works she's created. Over 200 pages of short stories and extended excerpts from all her full length, multiple genre, novels, in one place. With that said, one-click, download and enjoy!
https://www.krbankstononline.com/product/unraveled-a-short-story-collective-digital/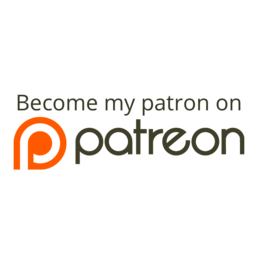 For more great KR Bankston series, click the SHOP tab. You can visit Patreon for free excerpts. Become a Patron for exclusive content.
https://www.patreon.com/KRBankston