Welcome back to the land of Thin Ice, picking up where Siren Song (bk12) left off!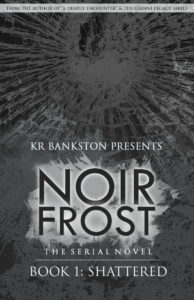 Shattered
Life, like time, moves on. Three years later every one of our warriors has found happiness, peace, and contentment, with the paths and partners chosen. Tariq and Kaitlyn celebrate as each day brings a new reason to smile, to laugh, to celebrate their lives and futures. Ian and Jylah are planning their wedding and children desired, yet to be born. All is well with everyone affiliated within the factions, the sky a continual shade of serene blue. There are however, dark debts of the past which time has neither forgotten nor forgiven. Fate has grown weary deciding it will no longer be denied it's just due.
https://www.krbankstononline.com/product/shattered-digital/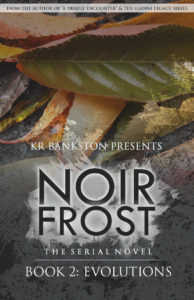 Evolutions
When Carnel 'Mook' Dowry laid eyes on Kim Rae, he knew she was the one. Connecting, their love affair ran the gamut, from exuberance to tumultuously intense; still they persevered and thrived, growing stronger with each passing day. Years later, amidst the happy contentment of their union, the dream becomes an illusory nightmare with one single phone call. Mook must now face his greatest and deepest fears as everything he loves and adores becomes hostage; a future without Kim in it a very tangible reality.
https://www.krbankstononline.com/product/evolutions-digital/
Darker Shades of Light
Shinobi's life is finally settling down after a lost and disjointed awakening. Finding his niche within his new family, he's less and less unsettled by questions of what if, and what was. He's even allowed himself to love again, a natural progression in his relationship with Forbidden, the beautiful doctor he finds himself drawn to. Outrunning the past however may prove to be an insurmountable task, when actions begin to unlock domino effects, and the demons once conquered are unceremoniously and unexpectedly released.
https://www.krbankstononline.com/product/darker-shades-of-light-digital/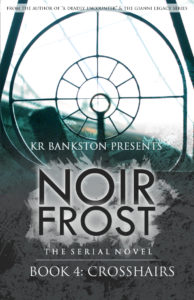 Crosshairs
Shell games, deliberate lies, elegant deceptions, all running amuck, the targets wide and varied. It seems everyone has an agenda and none of our families will escape the net unscathed. What's done in darkness always comes to light, but what happens when the light is darkness?
https://www.krbankstononline.com/product/crosshairs-digital/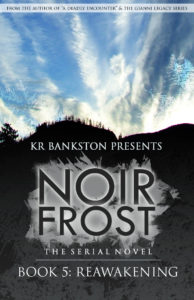 Reawakening
A decade passed, memories faded, children grown into adults, time waits for no one. Ready or not, this is a reality everyone must face. For Kaitlyn and Ian however, fate isn't quite done with them yet, as another tumultuous upheaval of revelation is headed their way, one they both thought dead and buried. Will they survive or will the straw of truthful unearthing finally break their camel's back?
https://www.krbankstononline.com/product/reawakening-digital/
Don't forget to click the SHOP tab for more KR Bankston novels & serials. Also visit the Patreon page for more free excerpts, or become a Patron to read exclusive content, get discounts, and more.
https://www.patreon.com/KRBankston