FREE DOWNLOAD:
One of the Boys
Welcome to the not so glitzy world of the Casino gaming industry.
Addix Kerringer, lord and ruler of all he possesses. His strip clubs and Casinos are the talk of the town. He also enjoys a prestigious seat on the Casino Owners Conglomerate. Charming, sexy, incredibly handsome describe him perfectly.
Stefanie Mitchell has come a long way from the ex-stripper of three years ago. A business owner now, Stefanie still has one dream to realize. She wants to own a casino. Her chance comes when one of the older establishments is put on the market.
Carmine Wheeler is in love in love with his partner. Not such a bad thing right? It is when your partner is Stefanie Mitchell and she's Addix Kerringer's ex-lover. It becomes deadly when Addix decides it's time for her to come home to him.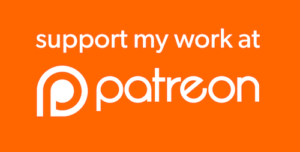 Did you know there is a spot you can read new content from the Author? Sneek peaks of upcoming releases? Excerpts of already released work? Writing tips, Guest blogs, and more?? Well, there is, and the Author would love for you to join her!! Click the link and join us today! https://www.patreon.com/KRBankston